Dual 12" Rechargeable Party Speaker
Dual 12" Rechargeable Party Speaker
Speedy Satisfaction: Same Day Free Shipping on All Orders!
Experience Earth-Shaking Sound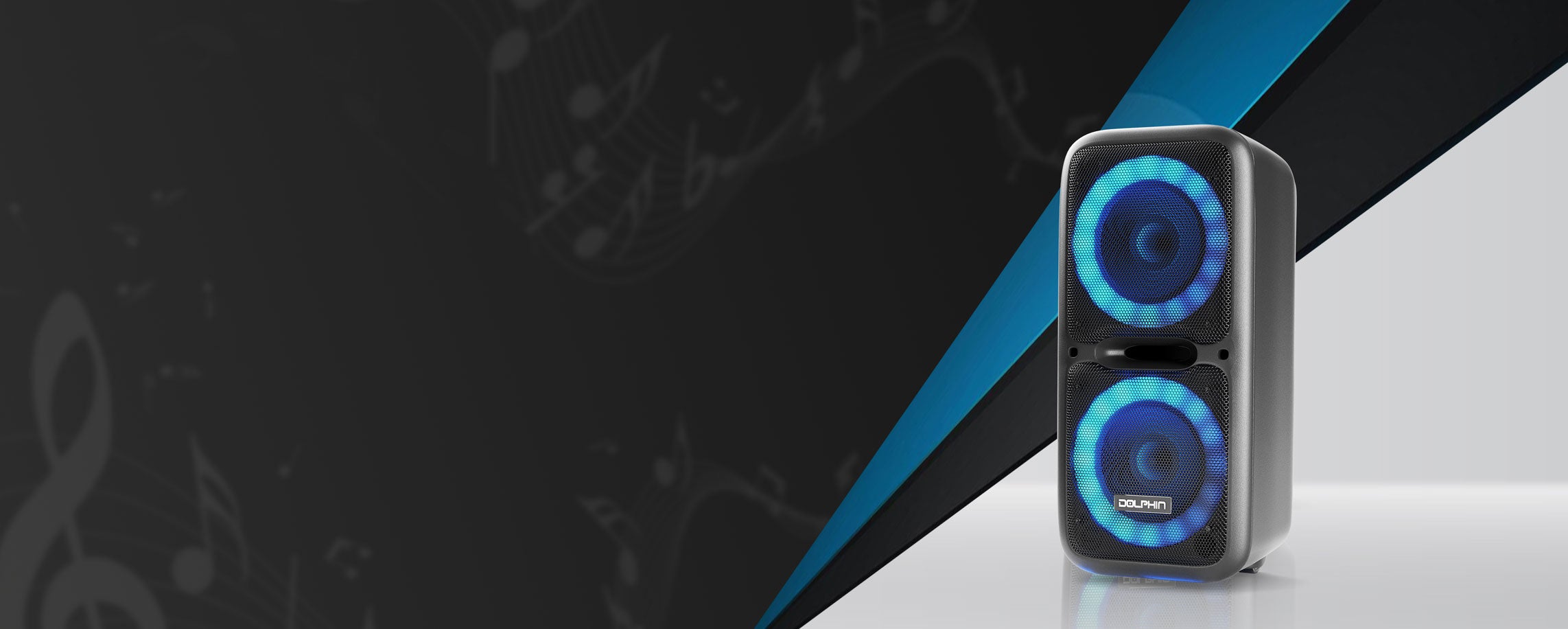 The Ultimate Loud and Bass Portable Speaker!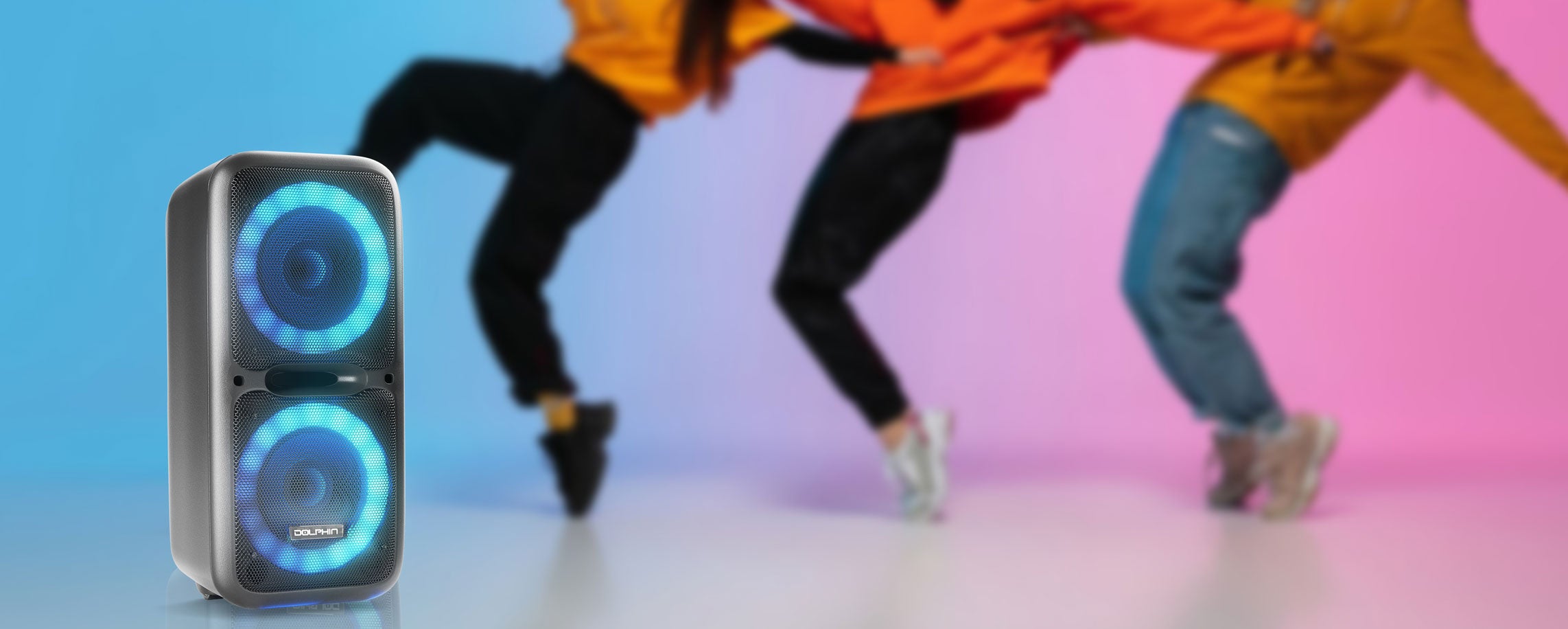 Dolphin SP-2120RBT
Brand: Dolphin
Model Name: SP-2120RBT
Speaker Type: Outdoor
Connectivity Technology: Bluetooth
Special Feature: Hi Res Audio, Dual 12" Woofers
What's in the box
Remote Control,
Wired Microphone,
AC Cable, and
Ext. Battery Cable
faqs
The SP-2120RBT boasts Dual 12" Woofers with 35mm Voice Coils and 20.8 oz AlNiCo Magnets, delivering powerful and deep bass that resonates with every beat. These high-performance woofers ensure an immersive sound experience, making your music come alive with rich, room-filling low frequencies.
Music Power of 3600 Watts: Immerse yourself in a wall of sound that packs a punch, ensuring your party is energized and alive with music.
LED Indicator Display and Sound Activated 7-Color Ring Light: Create a visually stunning atmosphere with dynamic lighting effects that sync with the rhythm of your music, adding an extra layer of excitement to your gatherings.